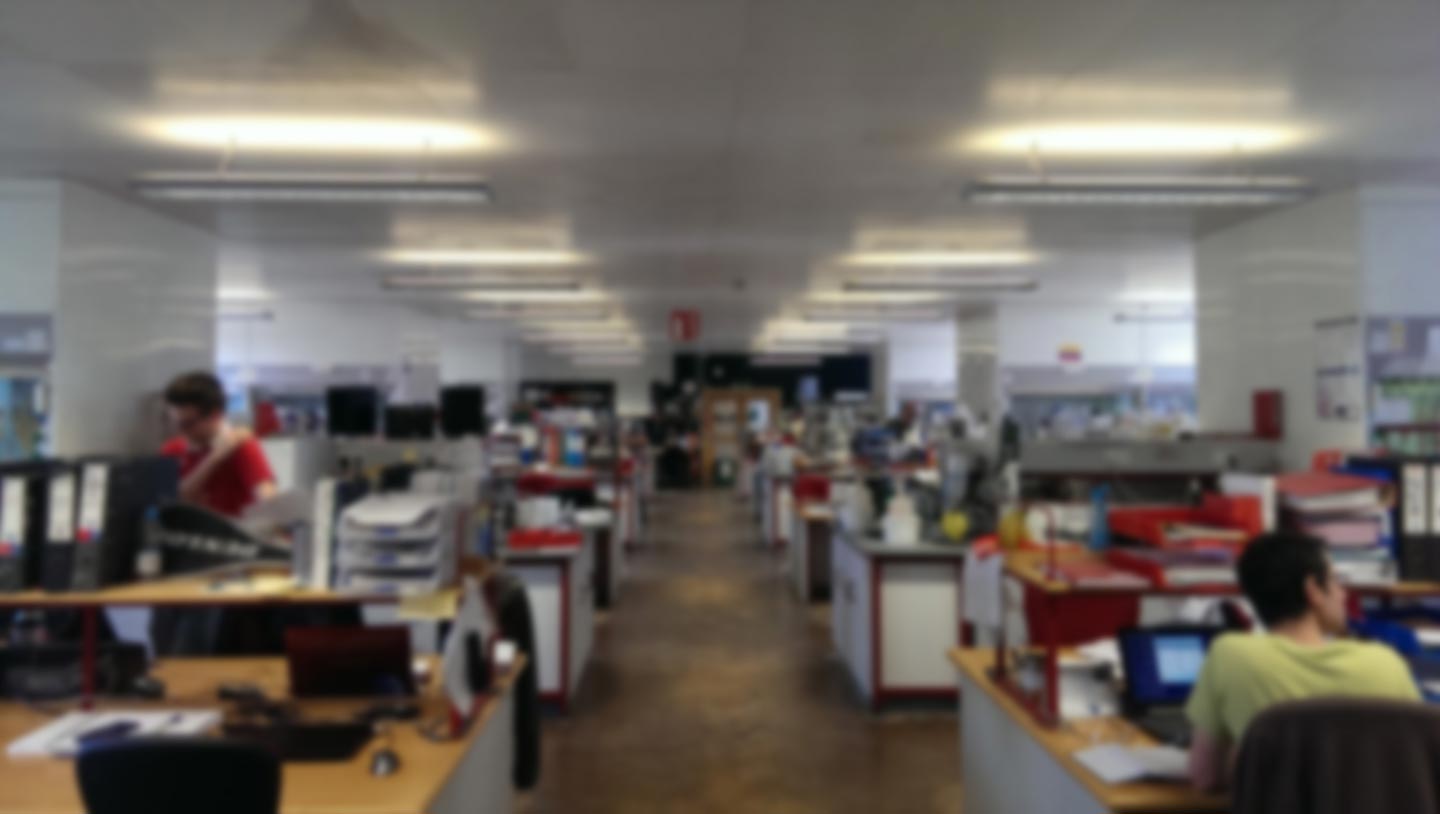 GHS Information in ChemInventory
Supporting safe laboratory practices
Improve hazard awareness in your laboratory
ChemInventory displays Globally Harmonized System (GHS) safety information to users when they add containers, request orders and view container information. This information includes GHS pictograms, hazard definitions, precaution codes and descriptions (for prevention, response, storage and disposal) and more.
Full information at a glance
Users can view all information associated with a GHS hazard code with one click. This includes the GHS description of the code, its hazard class and its category.
Precaution codes for the compound are also shown, highlighting the recommended steps to be taken for accident prevention, incident response and substance storage and disposal.
The text associated with each precaution code is shown to users when they hover their mouse over the code.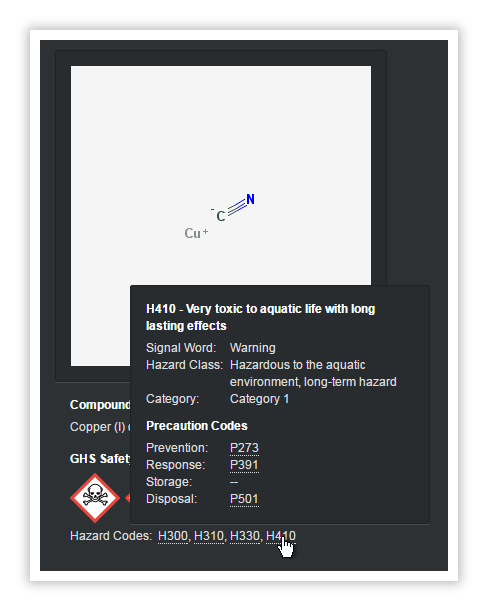 Edit GHS Data and View History
ChemInventory brings together multiple sources of GHS data to give you an up-to-date snapshot of a chemical's known hazards. Over time, however, suppliers and regulators may change the hazard codes linked with substances.
The full history associated with a substance's GHS record is saved in ChemInventory and can be viewed by users at any time.
Users can add their own GHS records to ChemInventory using our simple editor. All relevant pictograms, statements and precaution codes are brought together automatically based on the H-codes selected.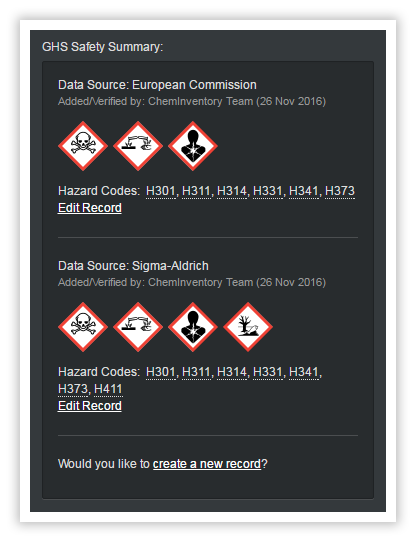 We have a number of updates planned which integrate with our GHS database, helping you to maintain awareness of hazards in your laboratory. Over time we will be releasing new features and functionality, which include: