ChemInventory makes lab management simple.
ChemInventory helps you organize your laboratory's chemical stock, cutting the time spent by your group members searching for compounds, and letting them get on with their work.
Try the Demo
See Features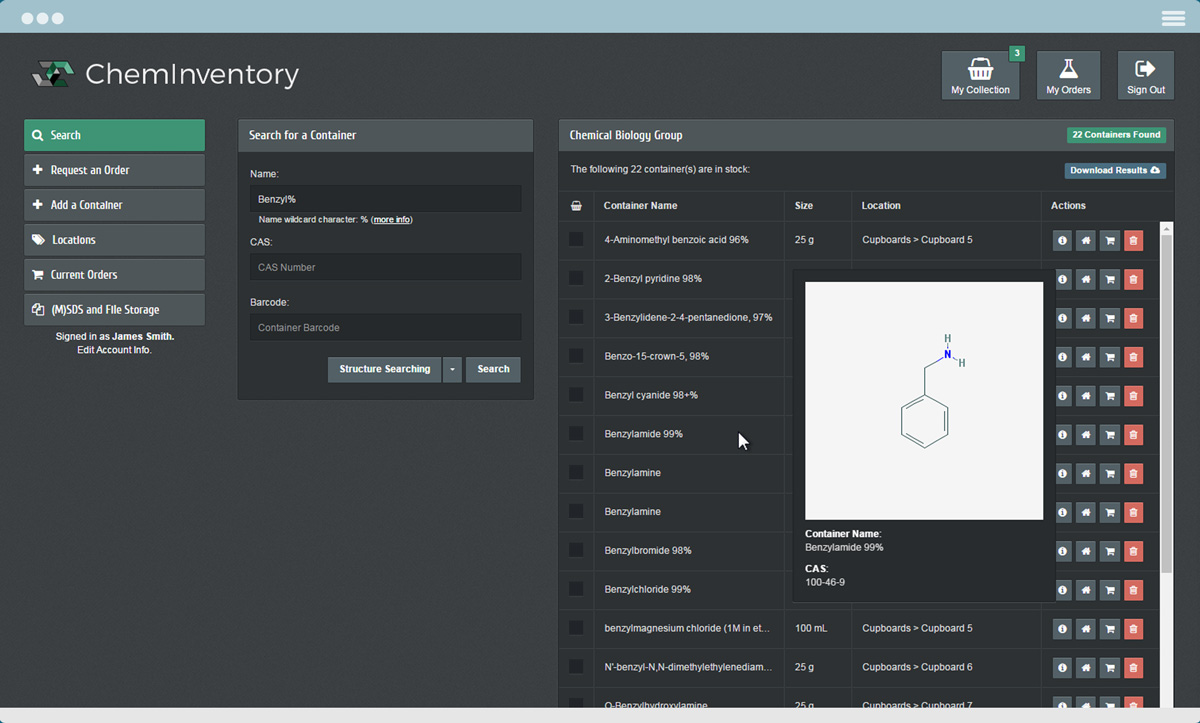 Chemical inventory software for your lab
ChemInventory is secure, cloud-based software that allows you to manage the chemical containers in your laboratory. You and your research group members can search instantly for compounds by name, CAS registry number, structure or any number of your own custom fields. Chemical structures are presented alongside other relevant information in search results.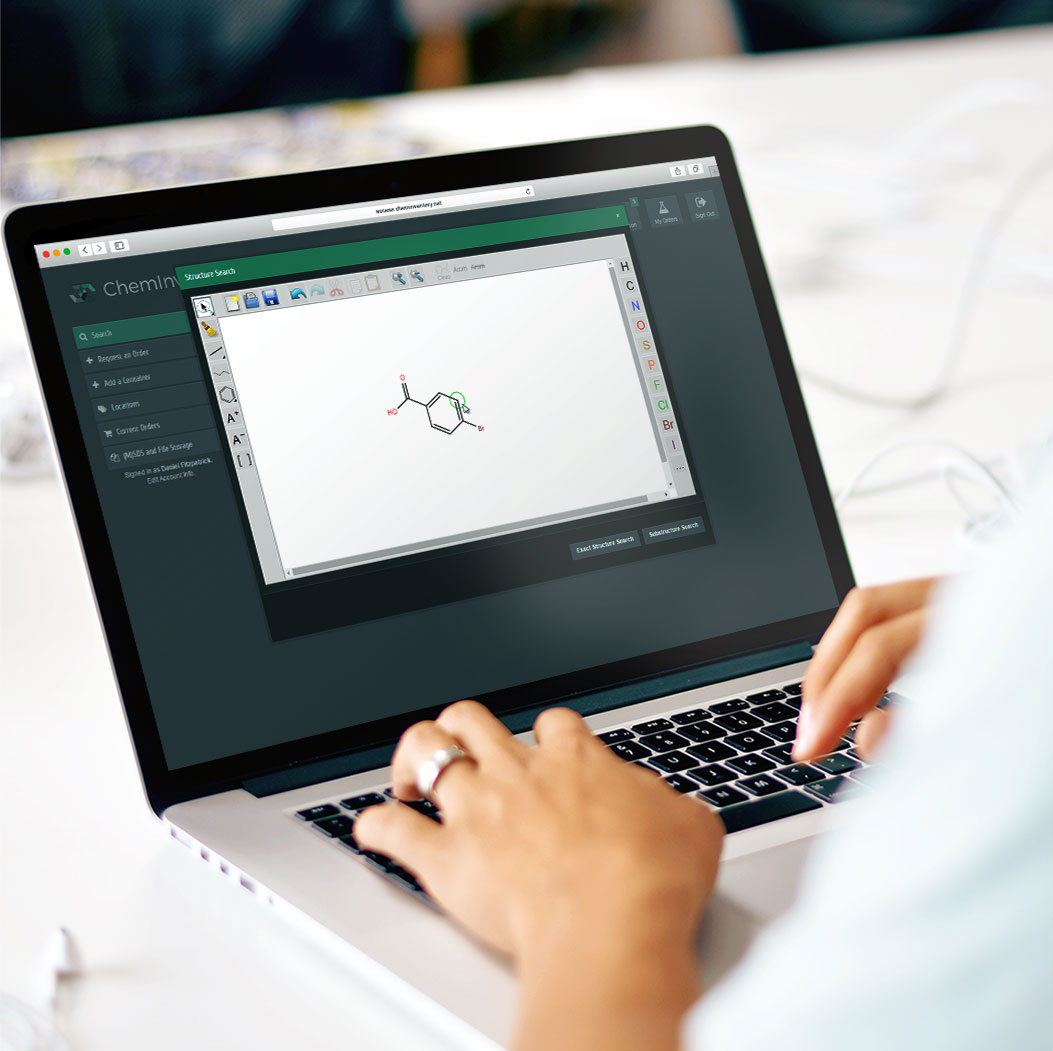 Structure searching
Searching for containers by chemical structure in ChemInventory is instantaneous. Perform exact or sub-structure searches to quickly find hits in your inventory.
More Features
Try the Demo
GHS Safety Information
ChemInventory brings together multiple sources of GHS data to give you an up-to-date snapshot of a chemical's known hazards. You can view hazard definitions, precaution codes and descriptions, GHS pictograms and more.
This information is displayed prominently to users when they add containers, request orders and view container information - promoting safe practice in your laboratories.
Find out more about our GHS feature on our briefing page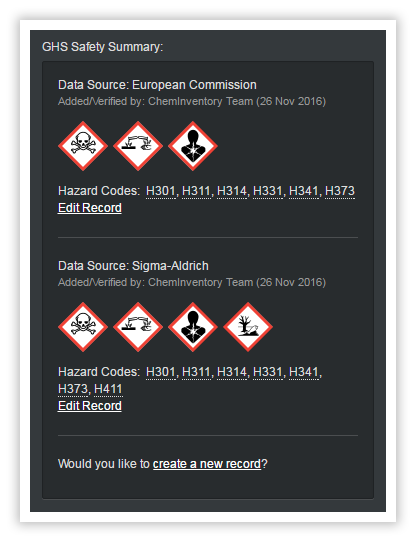 ChemInventory is hands down the best tool I've come across for managing the chemicals in my laboratories. It's fast, easy to use and packed with useful features. It lets my researchers get on with their chemistry, without wasting time searching through outdated spreadsheets looking for compounds.

ChemInventory is a great product with great customer service. The company works to meet your needs and provides a seamless, feature-rich inventory product that has no rival anywhere near this price point.

ChemInventory is easy to use and flexible software, that unobtrusively facilitates chemical ordering, storage, and stocktaking. It is offered at a very affordable price with great support if any issues arise.

ChemInventory offers everything that is necessary and more for a chemistry lab to function efficiently and maintain an up-to-date chemical inventory. The ease of the search and add functions sets this software above any others I have tested or used. It has cut our costs and time significantly because we are able to easily determine if we have a starting material available and locate it quickly.

ChemInventory has made the chemical request process in our labs more efficient and less time consuming. It is very user friendly and inexpensive, and the customer support team is very responsive and knowledgeable about their product.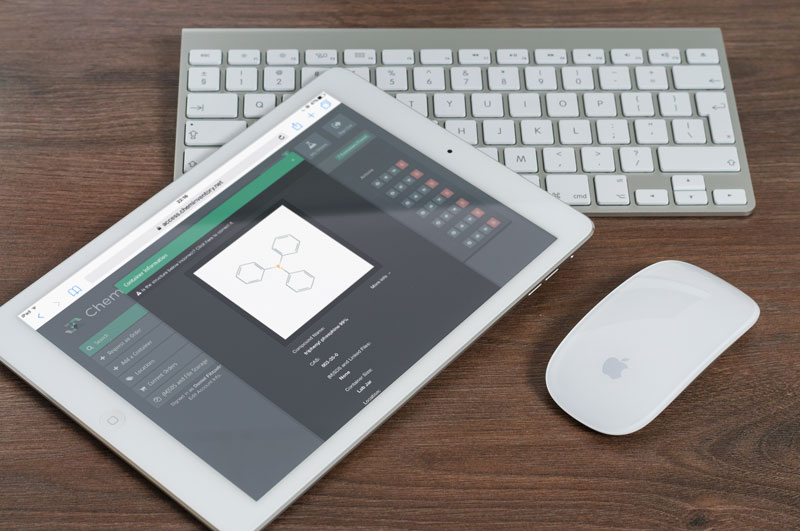 Container information
You can add any number of custom
information fields to containers.
More Features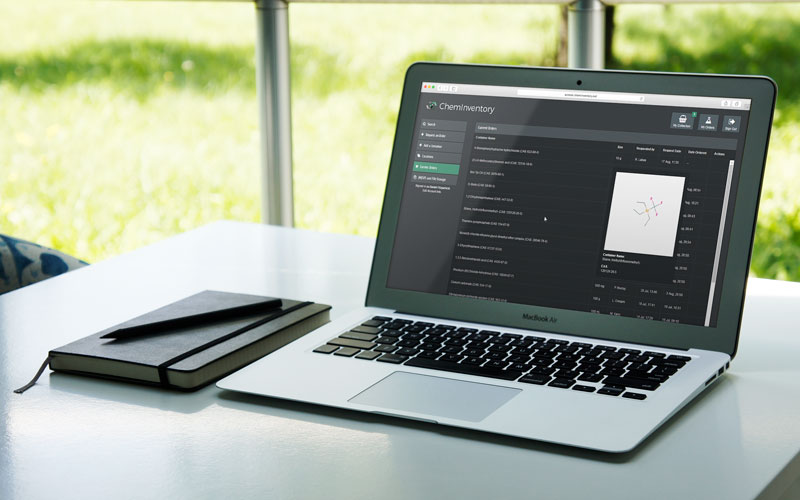 Track orders
ChemInventory's order request feature lets you monitor
your group's chemical needs and expenditure.
More Features